Share ideas and have your say about what matters to you
Engage Victoria is an easy-to-find, central point of contact for the Victorian community to participate and to have a say in the development of government policies and programs.
Share your ideas and opinions, comment on others' thoughts, and get involved in a range of issues relevant to Regional Victoria.
Visit Engage Victoria to provide feedback, suggest ideas and ask questions about DELWP's work.
Stay informed
You can register to stay informed about our activities and receive regular updates on our progress.
Consultations
Visit Consultations at Engage Victoria to leave feedback on a range of current regional projects.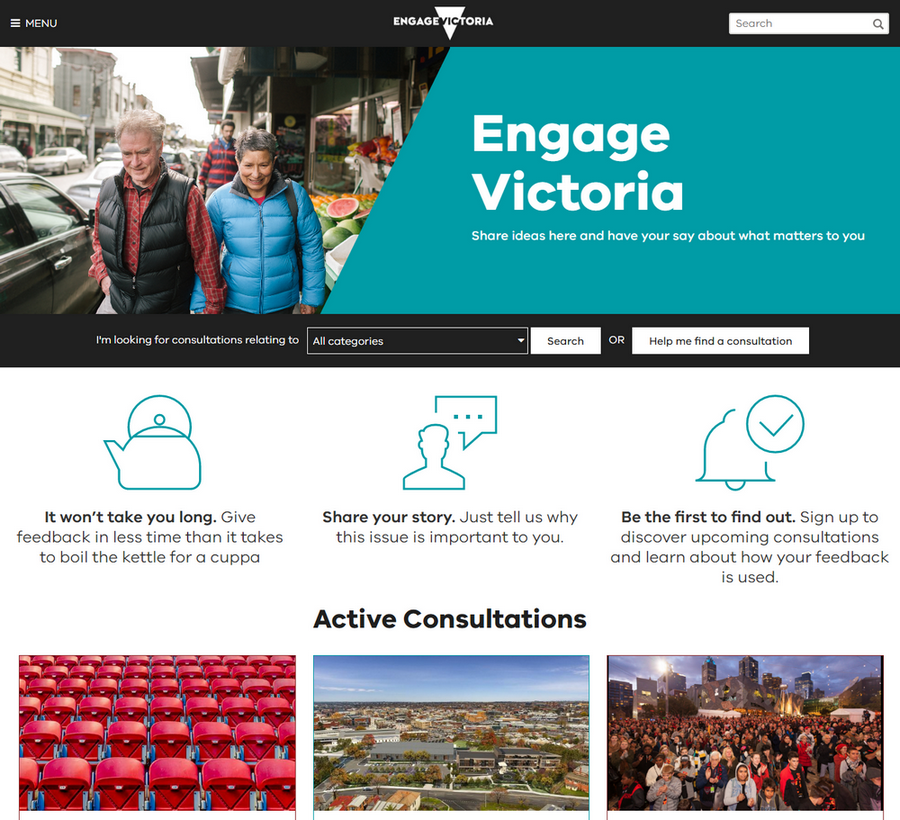 Page last updated: 06/03/23