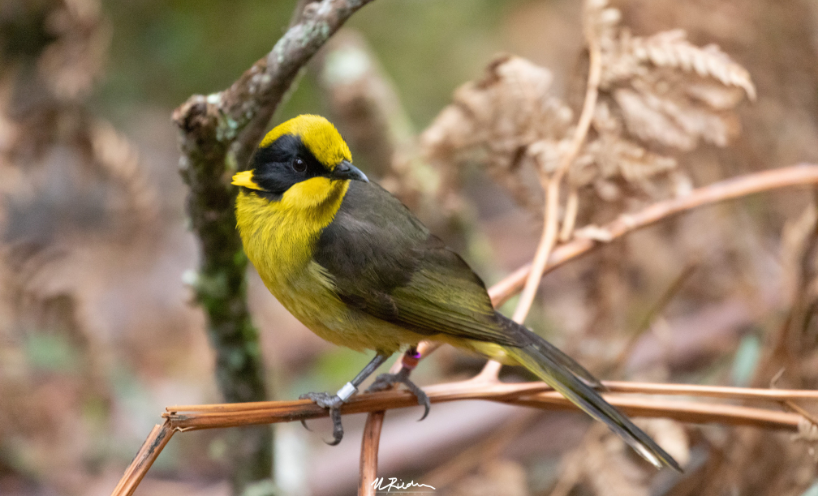 The Liwik Barring Landscape Conservation Area in the Yarra Valley and Dandenong Ranges is the first of its type and was established in Victoria under the National Parks Act 1975.
It preserves the area's rich biodiversity and cultural significance for future generations to enjoy.
It was launched this week by Minister for Energy, Environment and Climate Change Lily D'Ambrosio and Deputy Premier James Merlino, the member for Monbulk.
A 10-year management plan for the area has been completed – a move that is seen as a big win for the preservation of the natural environment.
Liwik Barring's Traditional Owners, the Wurundjeri Woi Wurrung Cultural Heritage Aboriginal Corporation, named the conservation area.
Liwik Barring means 'Ancestors' Trail', which reflects the rich Traditional Owner history of the area and the network of rivers and streams that connect and link the Conservation Area.
Liwik Barring covers almost 3,000 hectares of existing public land reserves and Crown land water frontages from Healesville in the north to Millgrove and Hoddles Creek in the east, Emerald and Cockatoo in the south and the southern Dandenong Ranges in the south-west.
The Victorian Government has committed $10.06 million to establish and support the management of Liwik Barring over the next four years.
Liwik Barring includes the Yellingbo Nature Conservation Area, which is the habitat for the Helmeted Honeyeater and lowland Leadbeater's Possum, both critically endangered.
The Helmeted Honeyeater and Leadbeater's Possum were named as Victoria's bird and faunal emblems in 1971 to highlight the risk of extinction both species face and to focus conservation efforts.
Visit the DELWP website for more information on Liwik Barring, and details about work by DELWP and partners to preserve the Helmeted Honeyeater.
Page last updated: 13/12/21