The Castlemaine Historical Society Inc. (CHSI) was formed in 1965 to study, record and promote the historical heritage of Castlemaine and district.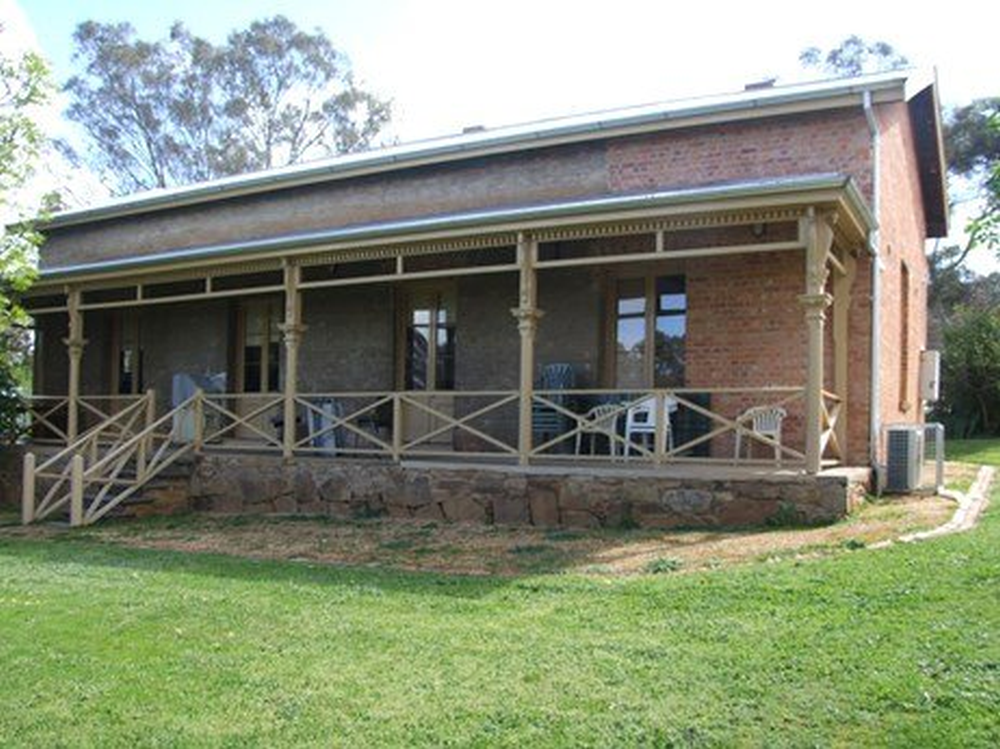 One unusual feature of the Former Court House is that the back of the building is what you see from the road in Goldsmith Crescent. The front of the building faces away from the road towards the township. There used to be a pathway linking the front of the courthouse to the township.
The CHSI website includes a fascinating summary of Castlemaine and its history including the 1850s when gold was discovered in and around the town.
In 2022 the Loddon-Mallee region of DELWP gave awards of recognition to the committee of CHSI and one of their key volunteers Peter Padreny.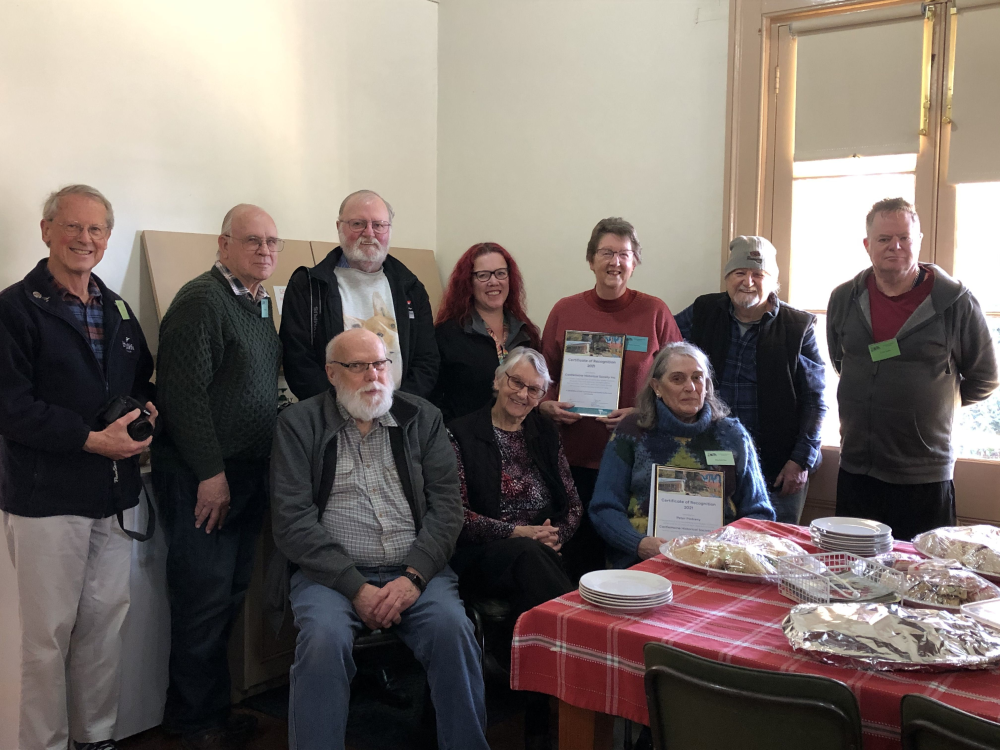 DELWP's Sarah Templeton (standing fourth from left) presented CHSI President Carol Dorman (next to Sarah) with a Certificate of Appreciation for CSHI. Other committee members in attendance are Lou Citroen, Ian Hockley, John Starr, Walter Dunstan, Colin Smith, Alan Pickering, Alleyne Hockley and Elizabeth Day.
Current committee President, Carol Dorman, explains that Peter joined the CHSI team in 1998 and took on various roles with energy and enthusiasm, including Buildings and Grounds Officer and First Aid Officer.
"Peter's care for the grounds which cover over half an acre of land plus the large nature strip has been exemplary. He cares for the gardens, edges the paths and prunes the bushes - even during the pandemic, Peter was rostered on to visit the site for a security check.
"Peter is not only respected for his skills as a tradesman, but his vast knowledge of the Castlemaine community and local surrounds, and his dedication to the CHSI.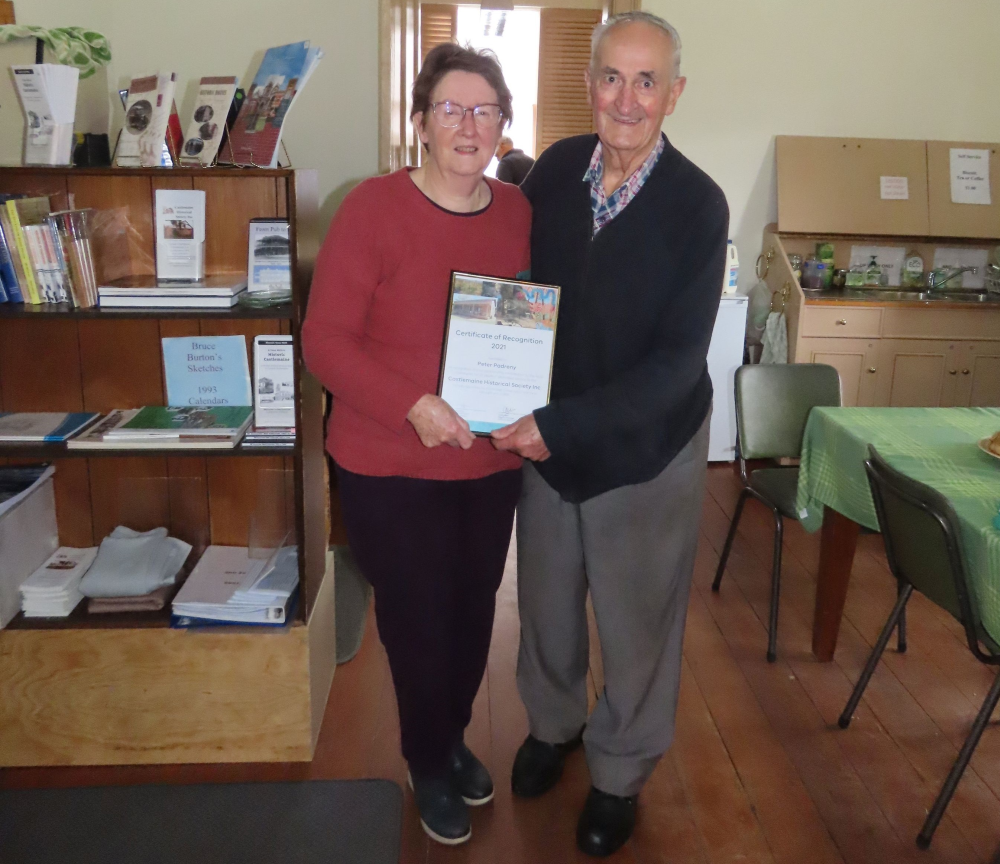 Carol Dorman, CHSI President presenting Peter Padreny with his DELWP Volunteer Recognition Award.
During his long membership, Peter has made an outstanding contribution to the Castlemaine Historical Society, and we thank him for his continuing support. On behalf of the CHSI, DELWP, and the broader Castlemaine community, thank you, Peter!"
Carol also noted "for many committees of not-for-profit volunteer organisations, fundraising is a huge challenge. In 2021 the CHSI Bargain Hunt and barbeque fundraiser were held and raised $3,000. The need to raise funds is a constant, demanding task."
The building was fortunately not affected by the October 2022 floods in Victoria but observant neighbours alerted CHSI that water was pooling at the lowest part of the reserve. Alan Pickering, Treasurer and Lou Citroen, Secretary did some nifty work with a shovel to dig a channel to the drain thus preventing water from entering one of the storerooms.
Like many old buildings, the Former Court House does require significant funds for upkeep. The committee will be continuing to explore grant opportunities and other fundraising opportunities.
Page last updated: 25/10/22