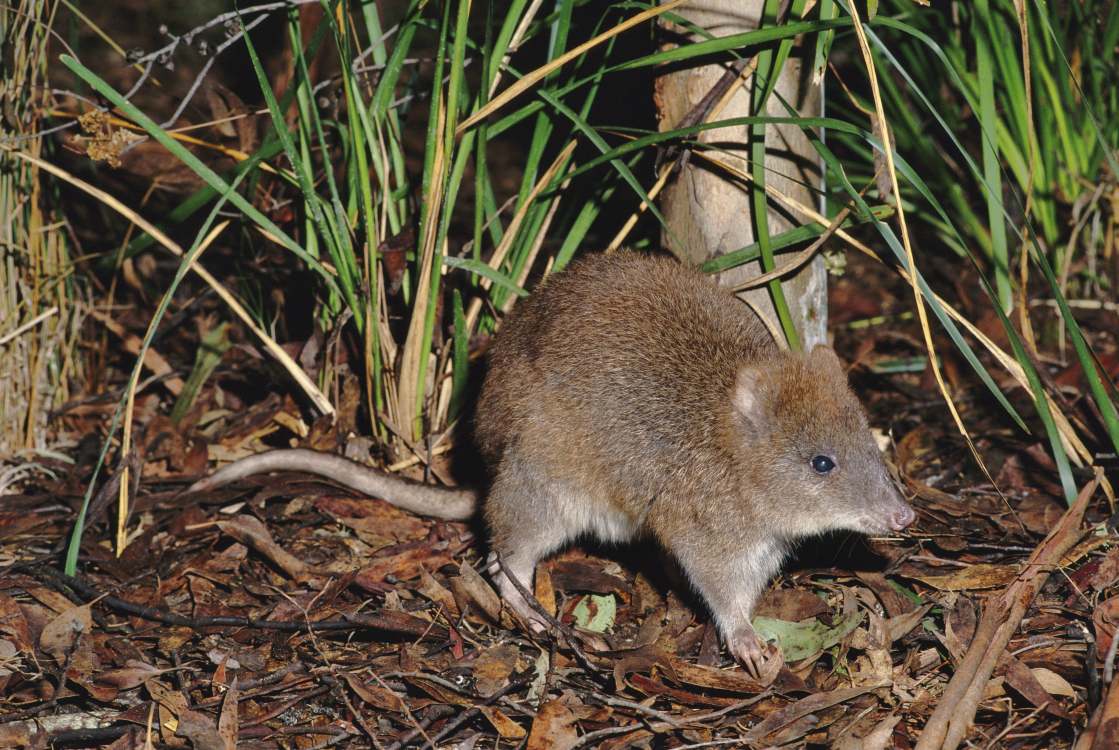 That's the experience of researchers who went looking for Spot-tailed Quolls in a mountain forest close to the Victoria-NSW border in East Gippsland, and instead discovered a Long-footed Potoroo further north than the species' previous known range.
The find expands the confirmed range of the Long-footed Potoroo and suggests it could extend into NSW, where the species has never been observed.
Dr Maria Cardoso was monitoring remote camera photographs from unburnt forest in the remote Tingaringy area, about 130 km north of Orbost, when she saw an image of a Long-footed Potoroo.
'That's 17 km outside its known range, and further north than the species has been detected before,' Dr Cardoso said.
The first observation was part of a bushfire recovery monitoring program that was later backed up by a second nearby observation of Long-footed Potoroo as part of the Southern Ark monitoring program.
'We think it's good news. Although the fires have had some impact on population size, extensive fox control by Southern Ark over the last 15 years has allowed them to persist in a recently-burnt landscape, which is a great outcome for the species' Dr Cardoso said.
'We've monitored this northern area with remote cameras before and haven't found Long-footed Potoroos there until now. It seems that the population is increasing due to successful fox control, so they are dispersing out.'
'This new observation puts the species very close to the NSW border, where it hasn't been seen before. Although there were some reports of Long-footed Potoroo hair in fox scat found in NSW in the 1980s, the species has never been seen in the many camera surveys in NSW since then.'
The Long-footed Potoroo (Potorous longipes) is listed as Endangered under Victoria's Flora and Fauna Guarantee Act 1988.
The elusive marsupials were not described until 1980 and use forest cover to move around at night.
Maria said research is needed to determine how widespread the potoroos are on both sides of the border.
'We have contacted the NSW Biodiversity and Conservation Division Saving Our Species program,' she said.
'This finding is very encouraging for NSW conservation agencies. The Long-footed Potoroo is one of their target species and they are focusing survey effort in the Kosciuszko National Park and areas to the east.
'That's what we need to do: set up more cameras and continue to monitor a range of threatened species. You just never know what you might find'
The species is regularly seen in a wide area of north-east Victoria and East Gippsland, concentrated on the lower Snowy River valley north of Orbost.
Species expansion is occurring in the north, but also in the south and east of its known range. Recently, a camera survey targeting Long-nosed Potoroos detected one 17km further east of its previously known range, close to the Wingan River.
A deer monitoring survey identified a Long-footed Potoroo on the edge of Bete Bolong, making this the most southerly record west of the Snowy River.
This work was funded by the Victorian Government's Bushfire Biodiversity Response and Recovery Program.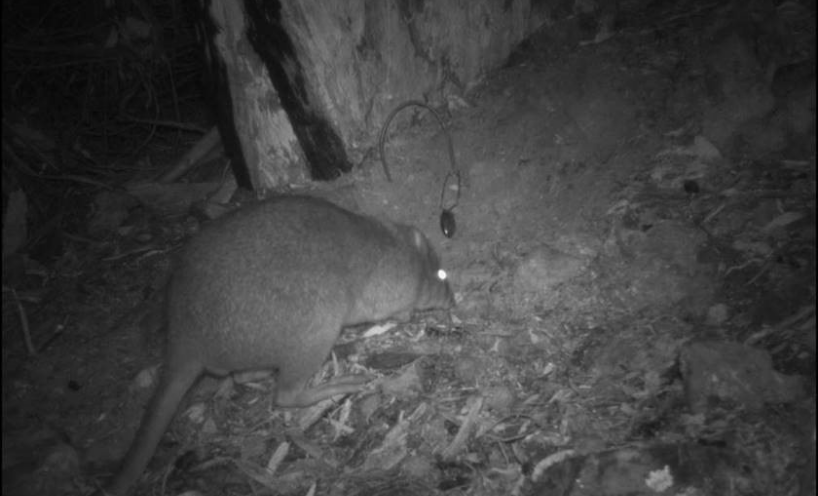 Page last updated: 13/12/21