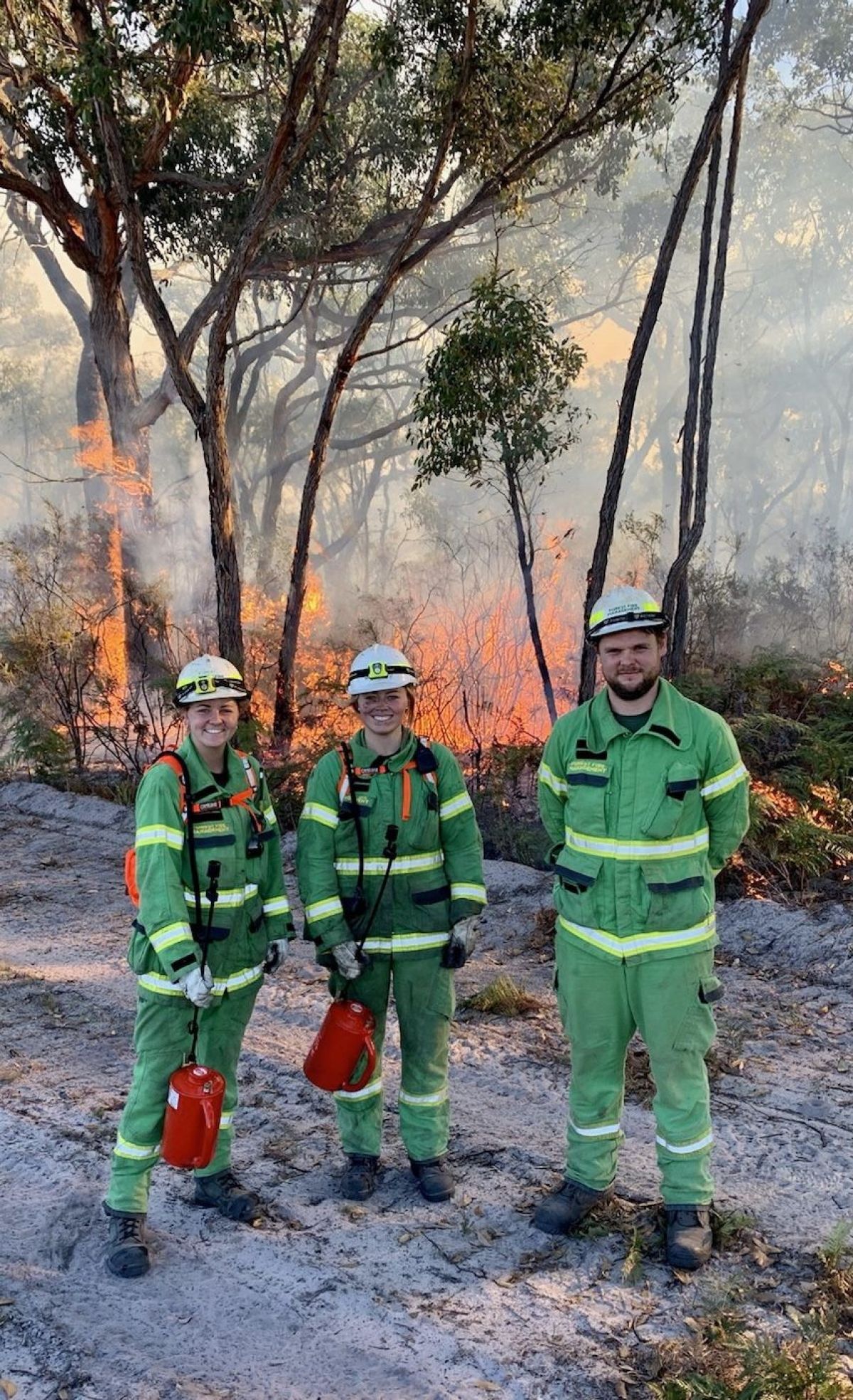 Working outside in the beautiful forests that Victoria has to offer is also a big plus for the more than 350 FFOOs currently working for FFMVic.
When asked to describe a typical day in the life of a FFOO, Rachel said with every day being so different, describing a typical day is impossible.
"Every day is different, a normal day could vary between track clearing, maintaining camp sites, vehicle auditing, managing the store, planned burning, participating in Koala programs, or assisting with emergency response situations," she said.
"That's what makes the job so interesting."
Rachel, now based at FFMVic's Heywood depot, had previously worked in a non-fire-based role within Parks Victoria before taking part in the Working for Victoria program.
"The work we were doing on the Working for Victoria program seemed quite similar," she said.
"I didn't hesitate to apply for a FFOO position when it came up, and I was lucky enough to be successful.
"I really enjoyed being outdoors and having a role in fire now has been an added bonus. And it is my favourite part of the role."
She said she had some basic knowledge but when she became a FFOO she was provided with a lot of training opportunities.
"I had recently finished my study in marine biology/environmental science and was working as a seasonal ranger with Parks Victoria, I had a basic knowledge of the industry but when I obtained this position I was provided with a lot of training opportunities.
"I have since completed training for chainsaw trim and crosscut, four-wheel driving, general fire fighter accreditation, crew leader and fire weather.
"FFMVic gives us a lot of opportunities to increase our skillset."
Offering advice to anyone looking to apply for one of the current FFOO roles available Rachel said upskill as much as possible.
"Obtain tickets that may enhance your chance for certain roles, volunteer for relevant environmental groups or partake in some sort of environmental studies," she said.
"There are plenty of things you could do, these are just some that assisted me."
Page last updated: 01/09/21