National Science Week is on until 20 August. To celebrate, we spoke to 2 DEECA staff working in the science of bushfire behaviour.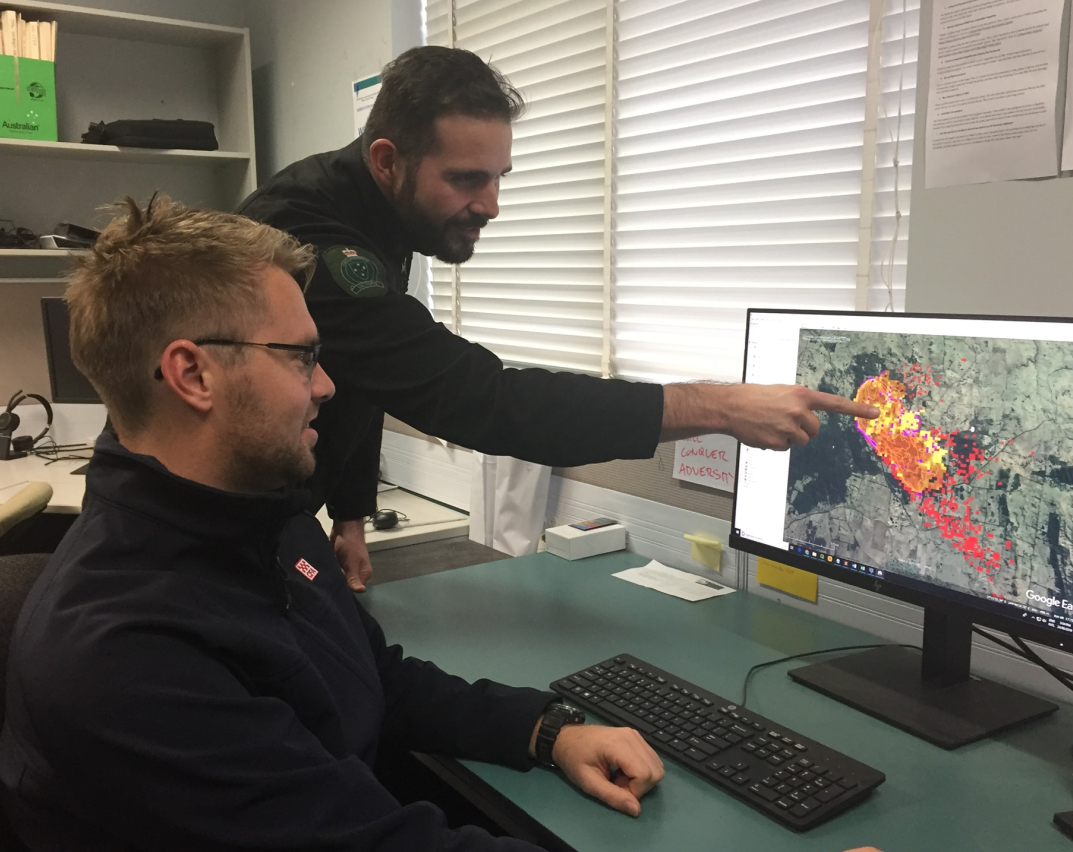 Phillip Brien says he has been a 'Planeteer' since he was 4 years old watching the cartoon Captain Planet. The show, ahead of its time, celebrated the power of individuals to protect the planet.
All grown up, the Gamilaroi man is now living his dreams as DEECA's Team Leader, Bushfire Predictive Services, in its Forest and Bushfire Risk, Engagement, and Predictive Services (BREPS) team. The role uses the application of fire behaviour science to help understand how a bushfire might move through the landscape and what it might impact.
'For the community, this means we can deliver better warnings and advice and that we're better able to fight fires while maintaining community and firefighter safety,' Phillip says.
Even now, modelling means bushfire simulations can be run within minutes of a fire being reported to Triple Zero. Phillip is keen to replicate that efficiency across other areas of the program.
The bushfire behaviour program is tight knit and contains a specialised and often overlapping skillset. The team works closely alongside research partners as well as agency partners in the CFA and EMV to lead the marriage between research and its application.
Darcy Prior (right) is Senior Bushfire Behaviour Specialist in the same team (BREPS). Their careers track with remarkable closeness.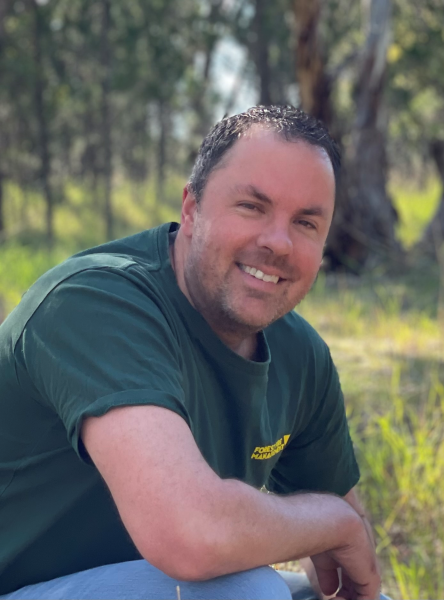 'We've always worked together, often in the same team or in the same roles in different regions', Darcy says.
'My work now focuses a lot on research and sits between strategic risk modelling and predictive services. We look at research gaps and develop new projects, including how to model fuel. We have a range of projects, working with Phil's team, but also with other stakeholders – the CFA does a lot of similar work in bushfire behaviour.
'A couple of different projects we're involved with are about the next generation of fuel modelling, using remote sensing and field measurements to look at fuel modelling, forest structure and wind flow.'
The projects will develop a new model and set of numbers. Once developed, that information can be fed into fire simulation software and will help the accuracy of the simulation and the understanding of where and how a fire will move.
His favourite job though is getting out to planned burns and bushfires.
'As a team we often attend planned burns and bushfires to collect data on weather, fuel and fire behaviour. We do this to learn about the influence of weather and fuel on fire behaviour, and how suppression influences the outcome.
'It's quite a complex area, but one of the things I like is that it's a hands-on way to keep the learning process going and has immediate application.'
Phillip says that there is still no substitute for someone on the ground who can provide immediate feedback about what a fire is doing – or to reconstruct and provide analysis after a fire.
'This ensures we can continue to learn and improve based on our experiences,' he says.
Today though, fire simulation is both manual – using the expertise of trained fire behaviour analysts (FBANs) – and a sort of magic – using advanced computer software (Phoenix RapidFire).
Phoenix was custom built for the Victorian landscape and has long been the standard for this type of modelling in Victoria, but a new program known as SPARK is now also being rolled out.
SPARK was initially developed by CSIRO, but in recent years has become a project with national collaboration. It works on the same premise as Phoenix but uses newer models and more contemporary science.
Initially at least, both will be used for their complementary strengths.
Driving fire
Phillip and Darcy both studied science at university, although Darcy's pursuit was a bit more direct. He completed a degree in natural resource management (parks recreation and heritage) and always most enjoyed the fire studies in that program.
He first started at DEECA with the district fuel management team, moving into risk evaluation and then predictive services before landing in his current role.
Team Leader, Bushfire Predictive Services Phillip Brien (rear) works with a colleague on bushfire mapping.
For those who want careers in science, his advice is not just to look to formal training.
'Get out there. If you're interested in science, get out there and try to learn things. If you are interested in fire and planned burning, look at them. Try to understand how they work. Formal training is one aspect, but it isn't everything.'
This advice rings true for Phillip too.
'My Bachelor's [Degree] was in marine science – coral ecology', Phillip says.
'I did a master's in environmental science and my first rotation as a graduate was in fire. I fell in love with it immediately.'
Phillip joined the department in 2014, working first in regional fuel management before becoming a bushfire risk analyst – a role not dissimilar to his current one, but with a 40-year focus instead of 12 months.
He says his pathway highlights the value and breadth of training available from the department and within the sector.
'After I was an analyst, I had an accelerated pathway to become an FBAN. Now they are my main stakeholder, but the training for an FBAN is sector delivered.
So, despite a lot of complex concepts in this space, I have never had to go back to university to do what I do.'
That is not to say he has ever stopped learning.
'The more we learn about bushfire science, the more we realise there is more to learn.'