As we continue celebrate Women of Aviation Worldwide Week, Forest Fire Management Victoria (FFMVic) is profiling some of the women in its aviation team who use their extensive expertise and knowledge to provide aerial support to those fighting fires on the ground.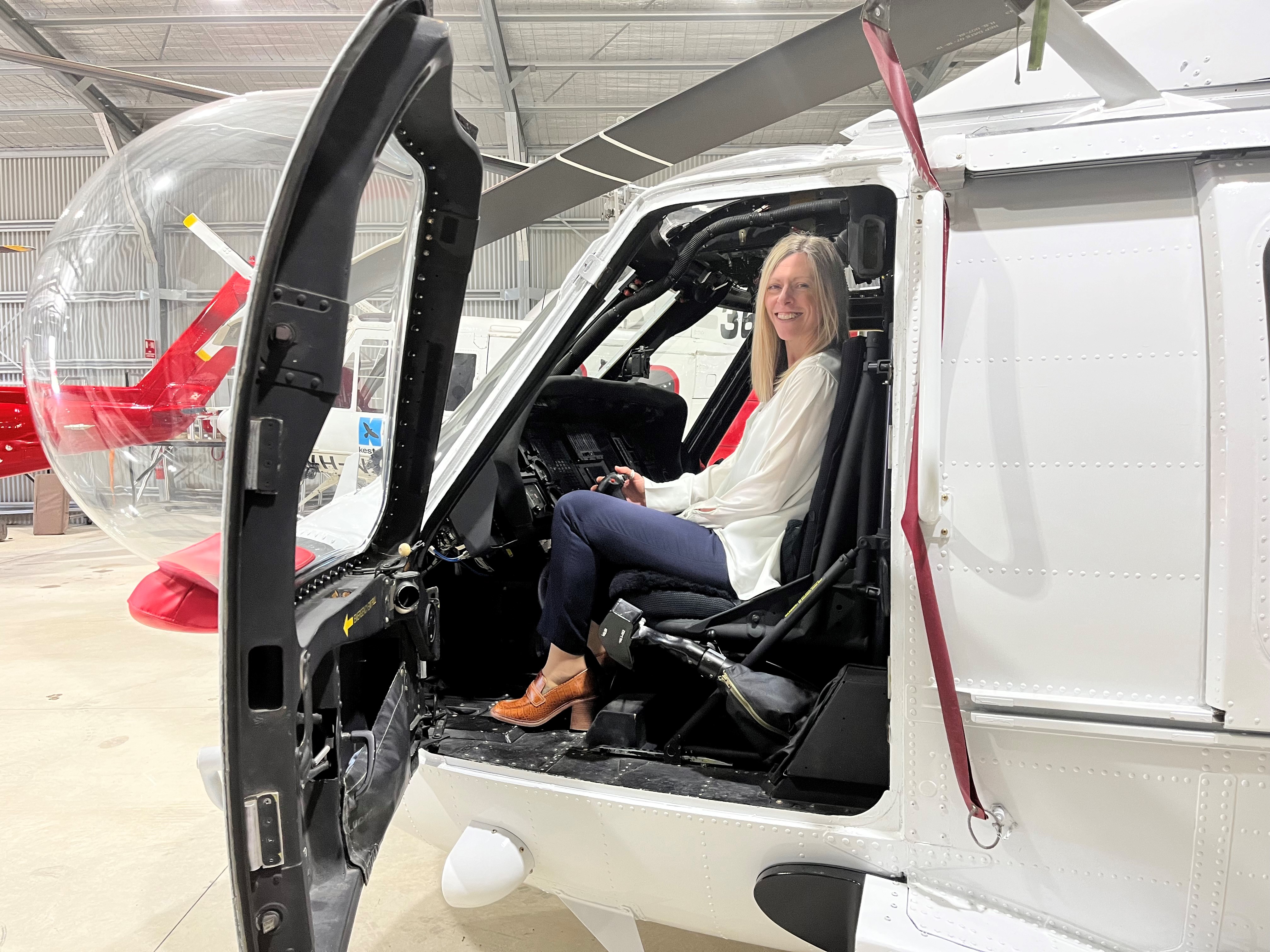 Each year, it is important that FFMVic has enough of the right firefighting assets in place to keep Victorian communities, wildlife and the environment safe during the bushfire season. These assets include people and equipment like excavators, dozers and graders and also includes the organisation's aerial firefighting fleet.
Sharon Dimmock is the procurement lead for FFMVic's Aviation Services Unit and makes sure Victoria has enough assets to meet its aviation requirements should they be called on to fight fires or to support FFMVic's planned burns program.
FFMVic leases its fleet from both Australian and international aerial fleet operators. Sharon's role includes contract management discussions with these operators as well as working closely with key stakeholders, so she can make recommendations for firebombing aircraft requirements across the state.
She also works closely with the National Aerial Firefighting Centre to secure the states' aviation requirements.
Sharon started working in commercial aviation when she was 19 as a Communications Assistant with the Public Relations Department.
'I lived a few km's from Luton Airport in the UK growing up, so had always wanted to work in and around aircraft,' Sharon said.
'I have racked up over 25 years in aviation, with the last 3 working for FFMVic.'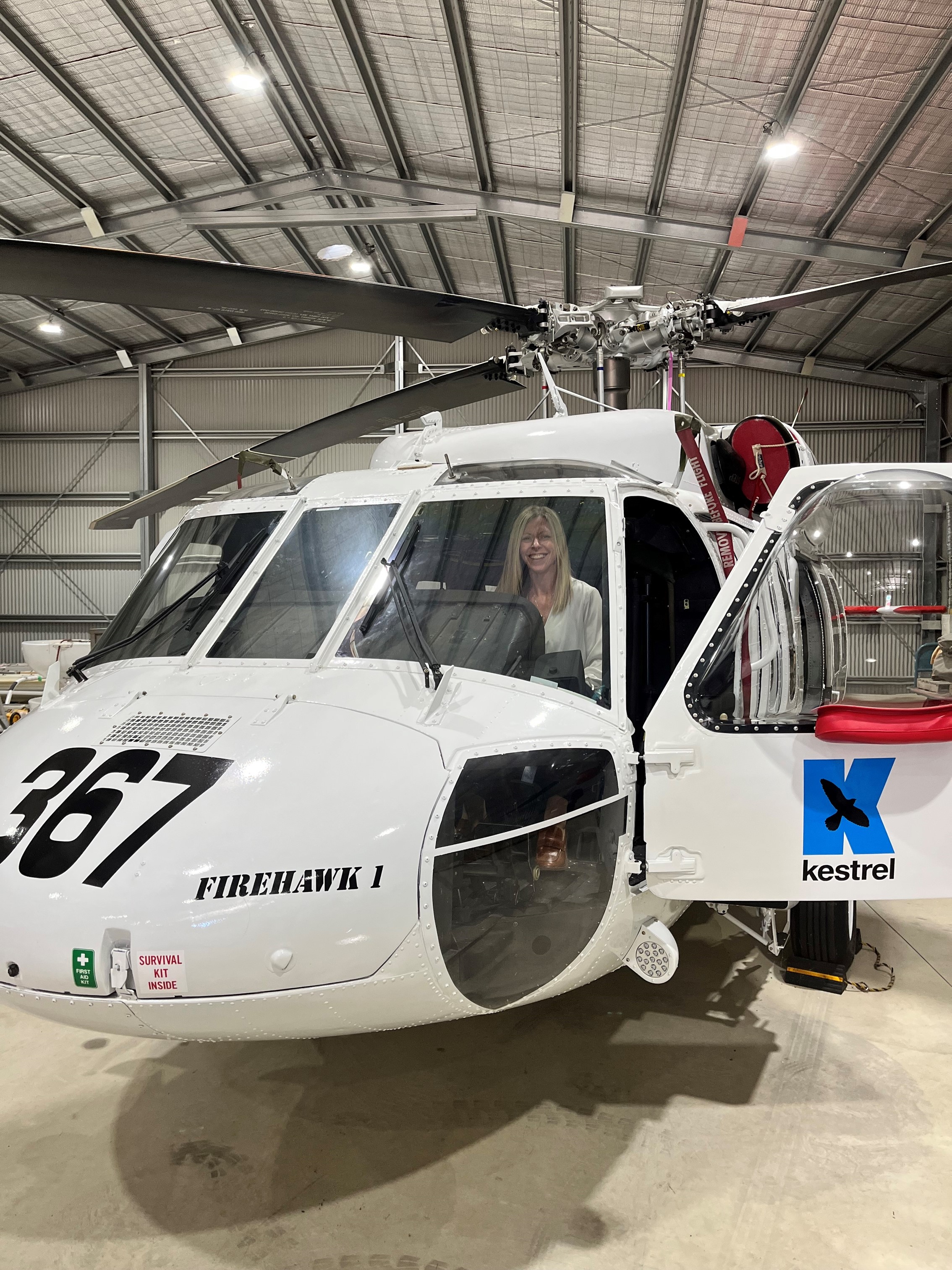 Sharon has been lucky enough to work in various roles within aviation, from cabin crew to communications and now procurement.
'All of those experiences have given me a rounded knowledge of the aviation industry and have enabled me to get to where I am today,' Sharon said.
She has noticed a considerable change within the aviation field over the years.
'There are now lots more female senior leaders – I was lucky enough to work with a female CEO at Jetstar Group for a number of years,' Sharon said.
'Unfortunately, as in many fields, there has been a problem with pay disparity, but women have come a long way over time.'
Sharon said the best advice she'd ever received came from feedback following an interview for a job she didn't get.
'I tend to answer interview questions with 'we', rather than 'I', even when I have done the work,' Sharon said.
'I was told it's a very common thing to do as a female, but that I should own it.
'Since then, I've followed that advice, and it's certainly helped my career!'
Sharon said that being in aviation is a very interesting and rewarding career path.
'Any women thinking of making a career in the aviation field, they should just go for it!' she said.
'If aviation interests you, don't be afraid to gain experience in different areas.
'It is worth it.'
Late last year, Victoria's first two female firefighting air attack supervisors were accredited; Rhianna Burns from Parks Victoria, and Kelly Krajnc from the CFA.
Read Rhianna's story here.