Upper Murray communities know all too well the devastating impact bushfires can have on people, property, and the environment.
On December 30, 2019, communities were faced with life-threatening fire conditions when the Green Valley fire in New South Wales crossed into Victoria, northwest of Corryong.
The blaze, which would be known in Victoria as the Upper Murray Walwa fire, would burn for 27 days and impact more than 600 properties, destroying 82 homes and hundreds of out-buildings.
Forest Fire Management Victoria (FFMVic) District Manager, Dave Jenson, was initially the Operations Officer for the fire at the former Tallangatta Incident Control Centre.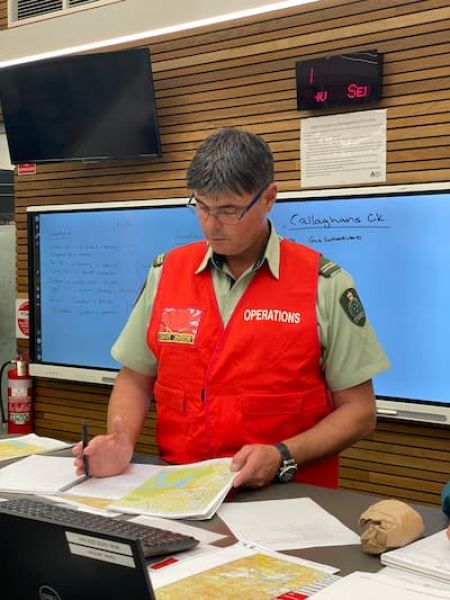 "In the space of a couple of hours the fire turned, blew out to the south, crossed into Victoria and took a major run," Dave recalled.
"Once we saw that we weren't going to control it with direct or indirect attack, we literally had to pull back to asset protection. This fire pulled us out of the bush and put us on people's doorsteps. We were outside our comfort zone, but we realised that we needed to step up, we needed to be there for our community, and we rose to the challenge."
The fire was managed from the former Tallangatta Incident Control Centre (ICC), which was once the town's police station and courthouse, complete with bluestone cells.
"To say the buildings were at capacity is a bit of an understatement," Dave said.
"At times it was a bit like musical chairs, if you left your seat for too long, it wasn't there when you got back!"
At the peak of the fires more than 100 incident management staff from a range of agencies were deployed to the incident centre.
The Walwa fire would be the last major bushfire to be managed from the centre, with a new state-of-the-art facility opened in March 2021.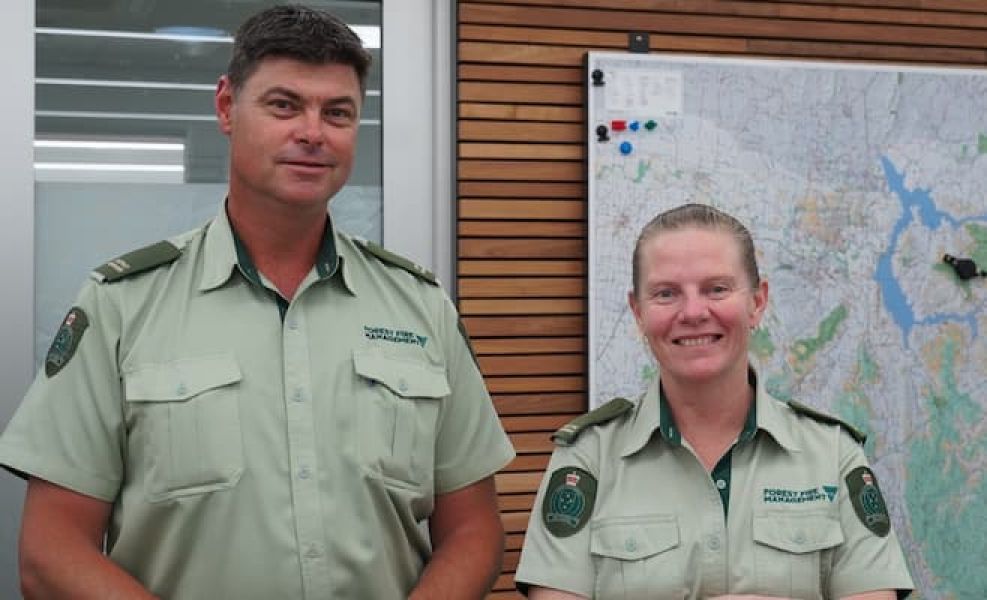 FFMVic Upper Murray Emergency Preparedness Officer Kylie Scanlon says the new incident centre is ready for an increased risk of bushfires this summer.
Costing more than $10 million dollars, the new FFMVic office and depot is located on the corner of the Murray Valley Highway and Tallangatta Lookout Road and accommodates emergency management staff, forest and fire operations officers, and seasonal project firefighters in the one building.
"It's greatly improved our ability to manage future bushfires and other emergencies in the Upper Murray District," Kylie said.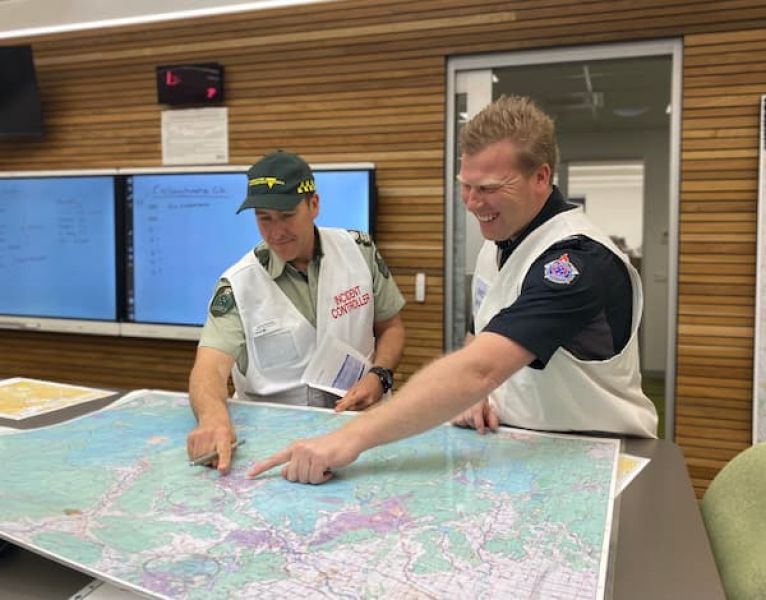 "Having our people and resources on the one site makes it a significant difference to our ability to respond to bushfires and other emergencies," she said.00
"It has also provided us with improved access to technology and communications, which are critical during major incidents."
The project included the construction of new depot sheds and infrastructure, modern office, and Incident Control Centre.
Kylie also manages the district's fire towers and airbase at Corryong.
"The majority of our staff live and work in the Upper Murray. We are part of the local community, so it's important to us that we are well-prepared to respond quickly and effectively to future fires," Kylie said.