In case you missed it, we recently profiled 3 very special women for International women's day.
From hydrologists, ecologists and zoologists to biologists, environmental scientists, and geomorphologists, our department and partner agencies are filled with many amazing women who have science at the centre of their work.
They bring their scientific skills and expertise to support our programs and activities:
protecting our state's plant and animal species
improving our natural landscapes and waterways
helping to protect our communities by reducing the risk of bushfires
helping us to best respond to the effects of climate change, and so much more.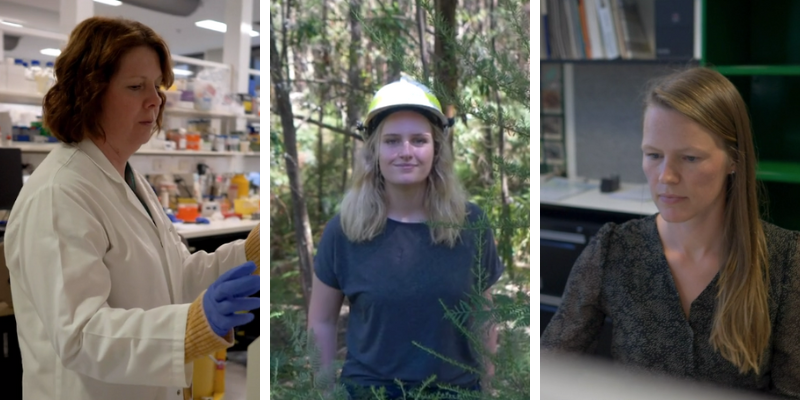 February 11 is the International Day of Women and Girls in Science. To celebrate we've highlighted the work of 3 very special women working in different scientific fields.
Dr Amanda Chamberlain, a molecular geneticist working to improve the health and fertility of cattle, which will mean better outcomes for both cattle and farmers.
Dr Lily van Eeden, a conservation scientist who uses behavioural insights to encourage people to protect rather than harm nature.
Elly Hanrahan, an environmental scientist who is also a firefighter and project officer who studies how the natural water system would have looked before colonisation.
We've captured their stories about what they do and why they love it.
Find out more about working in DEECA or one of our partner agencies, on our science and planning graduate program page.
If you'd like a taste of working in the environmental space, you can also try volunteering.
Dr. Amanda Chamberlain
Elly Hanrahan
Dr. Lily van Eeden
Page last updated: 14/02/23